The goal of the RACER program is to develop and demonstrate autonomy technologies that enable unmanned ground vehicles (UGVs) to maneuver in unstructured, off-road terrain at the limit of the vehicle's mechanical systems and at, or beyond, human-driven speeds and efficiencies.
APL-UW researchers are collaborating with a team from the Paul G. Allen School of Computer Science + Engineering, with Byron Boots as the UW team's principal investigator.
Recently, the team put their vehicle to the test. In three videos, watch the vehicle run a course defined by waypoints with no human interventions. The autonomous vehicle uses only onboard sensors and compute and does not reference GPS or predefined maps for localization.
| | | |
| --- | --- | --- |
| Medium Loop | Off Trail Run | Off Trail Reverse Run |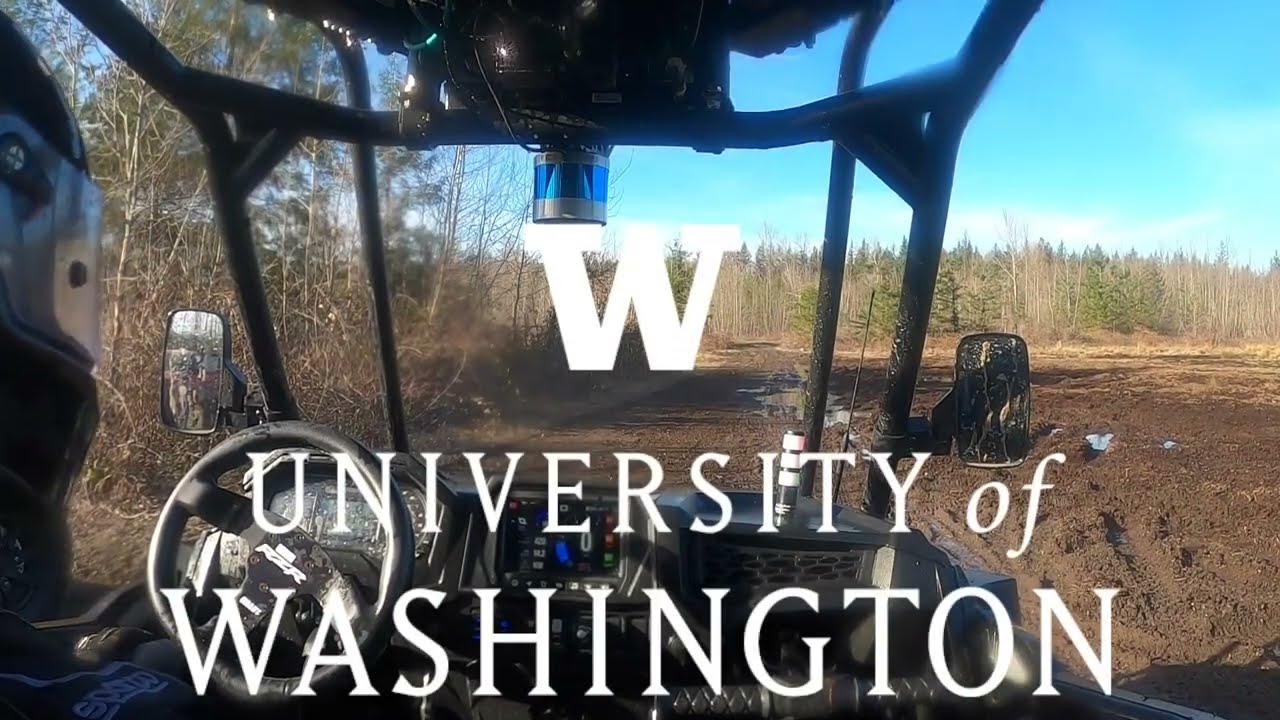 | | | | | |
| --- | --- | --- | --- | --- |
| Medium Loop | | Off Trail Run | | Off Trail Reverse Run |
| This test is on the Medium Loop course, a short run that features a dirt trail through forest, muddy open fields, and a creek crossing. | | This test is on the Off Trail course, a short run that features unstructured terrain with scattered tree obstacles, very muddy forest trails, a number of drainage ditches and mounds, and a hairpin turn. | | This test is a reversal of the Off Trail course, a short run that features unstructured terrain with scattered tree obstacles, very muddy forest trails, a number of drainage ditches and mounds, and a hairpin turn. |
DARPA's RACER program sends high-speed autonomous vehicles off-road

IEEE Spectrum, Evan Ackerman

For the next three years, robotic vehicles will be pushing the limits of all-terrain racing. A team at APL-UW is one of three working to develop vehicles that will run in a series of field experiments beginning this spring.

27 Jan 2022